EM385-1-1
SAFETY TRAINING
EM385: Your Guide to Safety on DoD Construction Projects.
EM 385-1-1 is the Safety and Health Requirements Manual that is published and updated by the US Corps of Engineers (USACE). If you work with the military or for the Department of Defense (DoD), you must adhere to EM-385-1-1 rather than OSHA safety requirements. While many of the rules are similar, there are subtle differences and nuances that require a trusted partner, like Arthur and Hansen.

Who needs EM-385-1-1 training?
EM 385-1-1 training compliance is mandatory for anyone working on military contracts or projects, including contractors, supervisors and military or government employees who must enforce or comply with EM 385-1-1 standards.

What is an Accident Prevention Plan (APP)?
An APP is the written document that defines how you are going to manage your safety program during the contract. The APP must be submitted and accepted by the Corps prior to the performance of any work. Each phase of the project has to have a separate APP to determine control measures and safety management issues.

Are your courses approved by the USACE?
No course provider can earn approval with the USACE as they and the federal government do not officially approve any training related to EM 385-1-1.
However, our EM 385-1-1 courses were developed by OSHA-authorized trainers and reviewed by industry expert.
EM-385-1-1 Training Overview
EMPLOYEE TRAINING
Employee training should be based upon the existing safety and occupational health (SOH) program of the Contractor or Government agency. Employee training shall include, but not limited to:
Requirements and responsibilities for accident prevention and the maintenance of safe and healthful work environments

General SOH policies and procedures and pertinent provision of the EM385-1-1 manual

Employee and supervisor responsibilities for reporting all mishaps

Provisions for medical facilities and emergency response and procedures for obtaining medical treatment or emergency assistance

Procedures for reporting and correcting unsafe conditions or practices

Job hazards and the means to control/eliminate those hazards

Specific training as required by the manual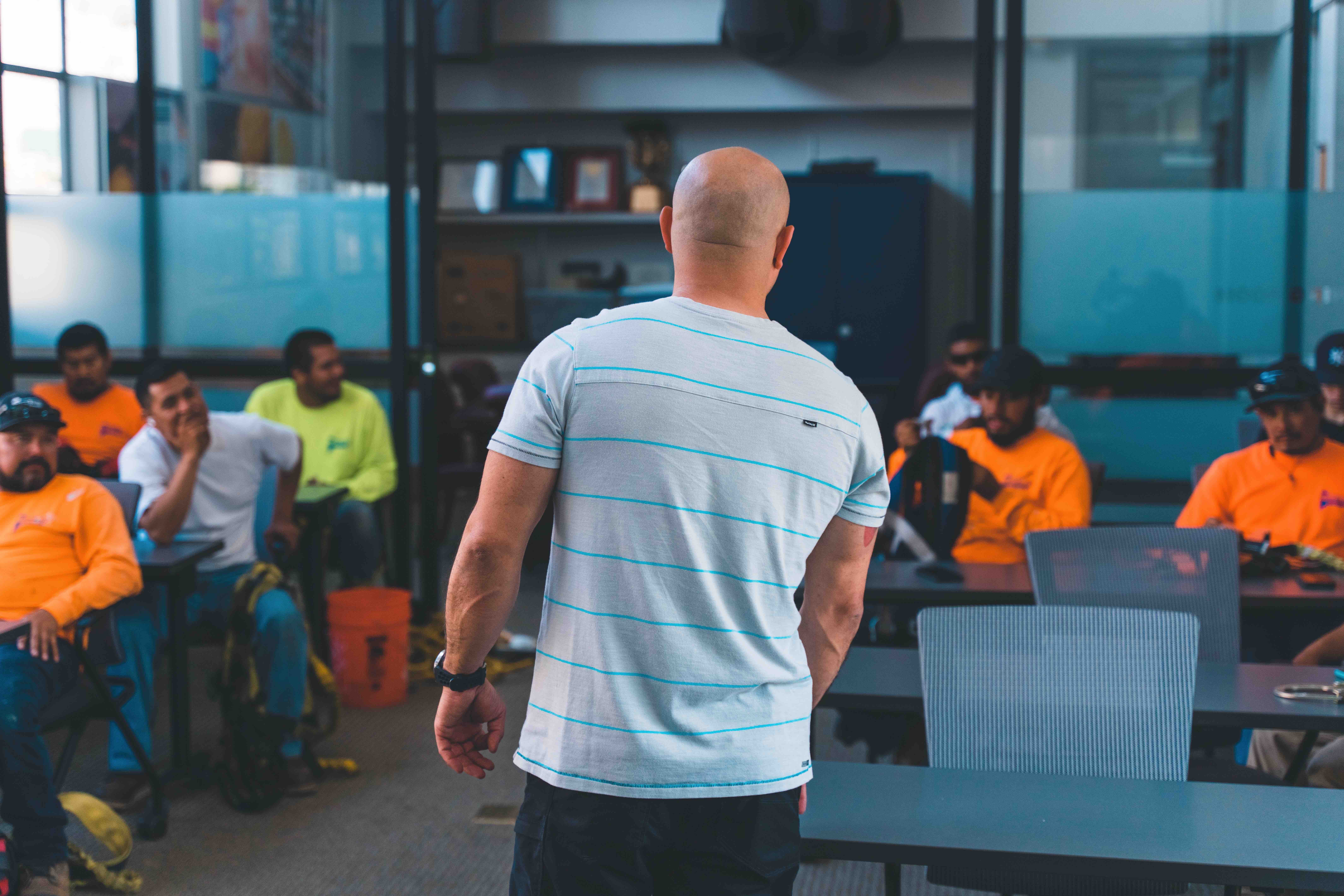 Supervisor & Manager Training
Passive Systems: A passive system is a stationary, non-dynamic, and immovable system such as guardrails, safety nets, and barricades. When installing and using a passive system for fall protection, there is no requirement for human involvement with the device, and no personal protective equipment is required.
Active Systems: An active system is dynamic, contains moving parts, and requires human interaction. Active system can be implemented when passive fall protection isn't feasible. For active systems to work, personal protective equipment is required. Examples of active systems include anchorage points, full-body harness, lifelines and lanyards, connectors, etc.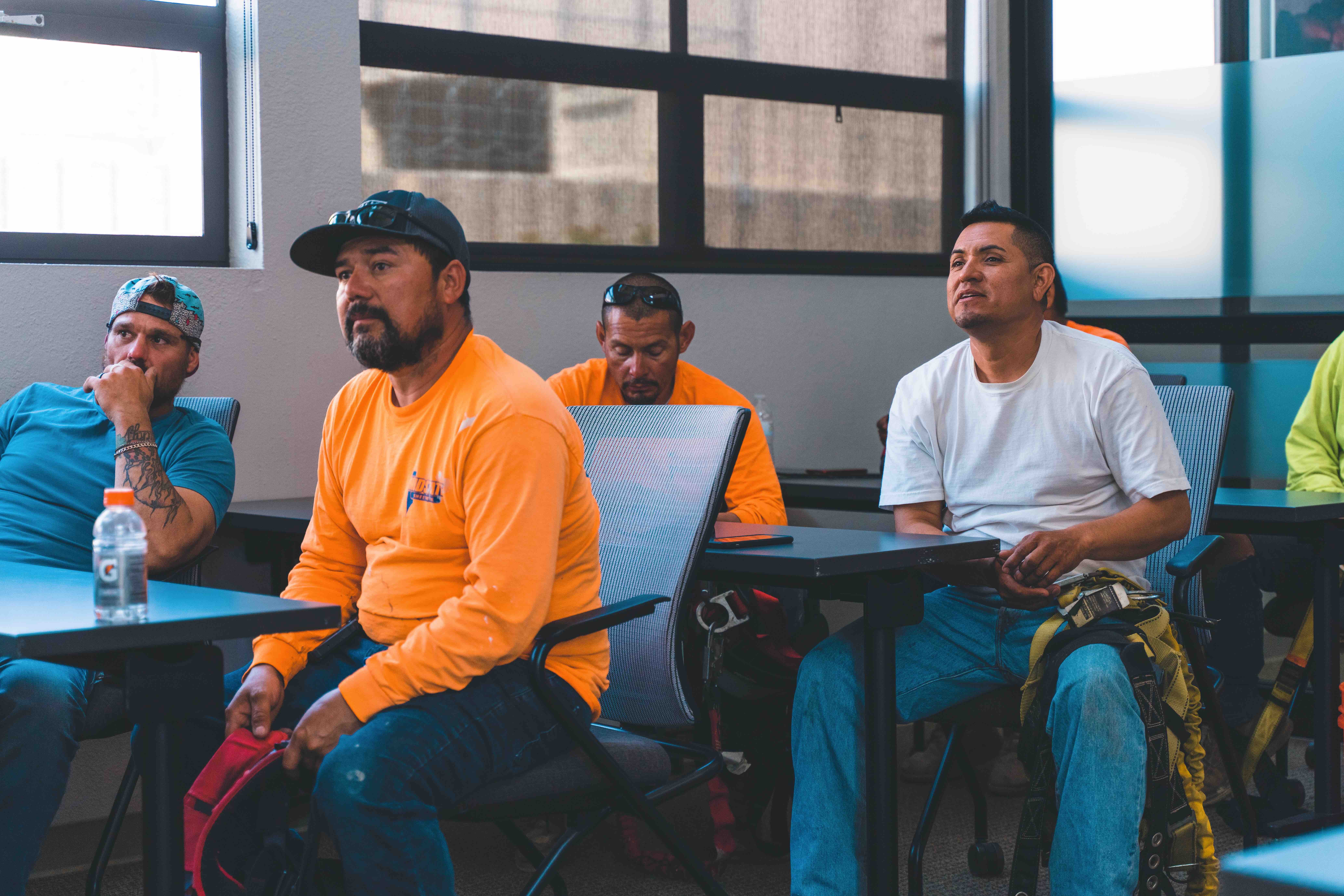 Most Common Workplace Fall Incidents
Construction falls are generally divided into two categories:
those on the same level;
falls to a lower level.
While falls on the same level generally result in relatively minor injuries, falls to a lower level frequently cause serious injury or even death. Most falls that occur on the same level are caused by tripping over an obstacle, while falls to a lower level often involve ladders, scaffolds, roofing work, elevated platforms, and more.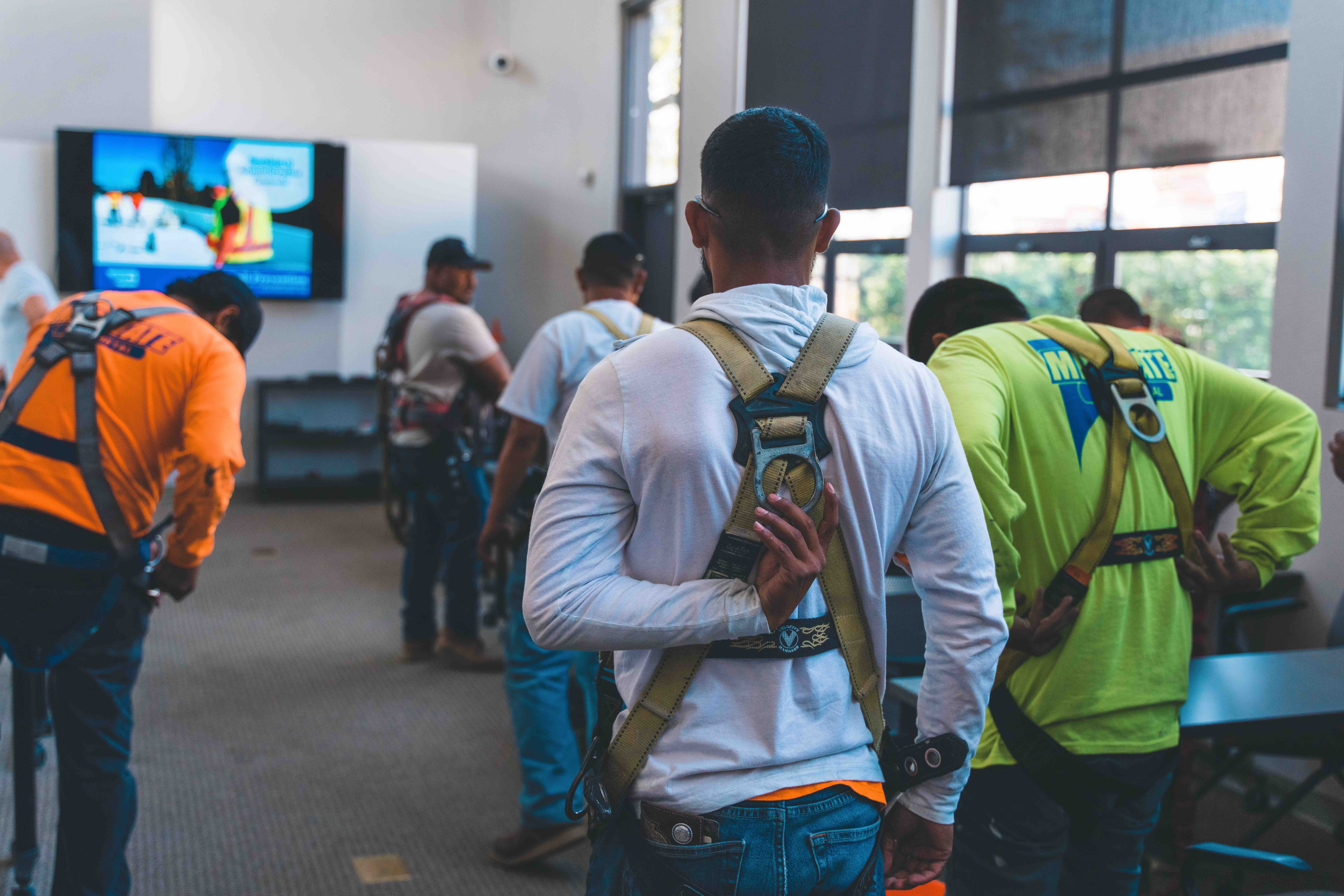 What Industries Use Fall Protection?
Construction
Transportation
Manufacturing
Mining
Agriculture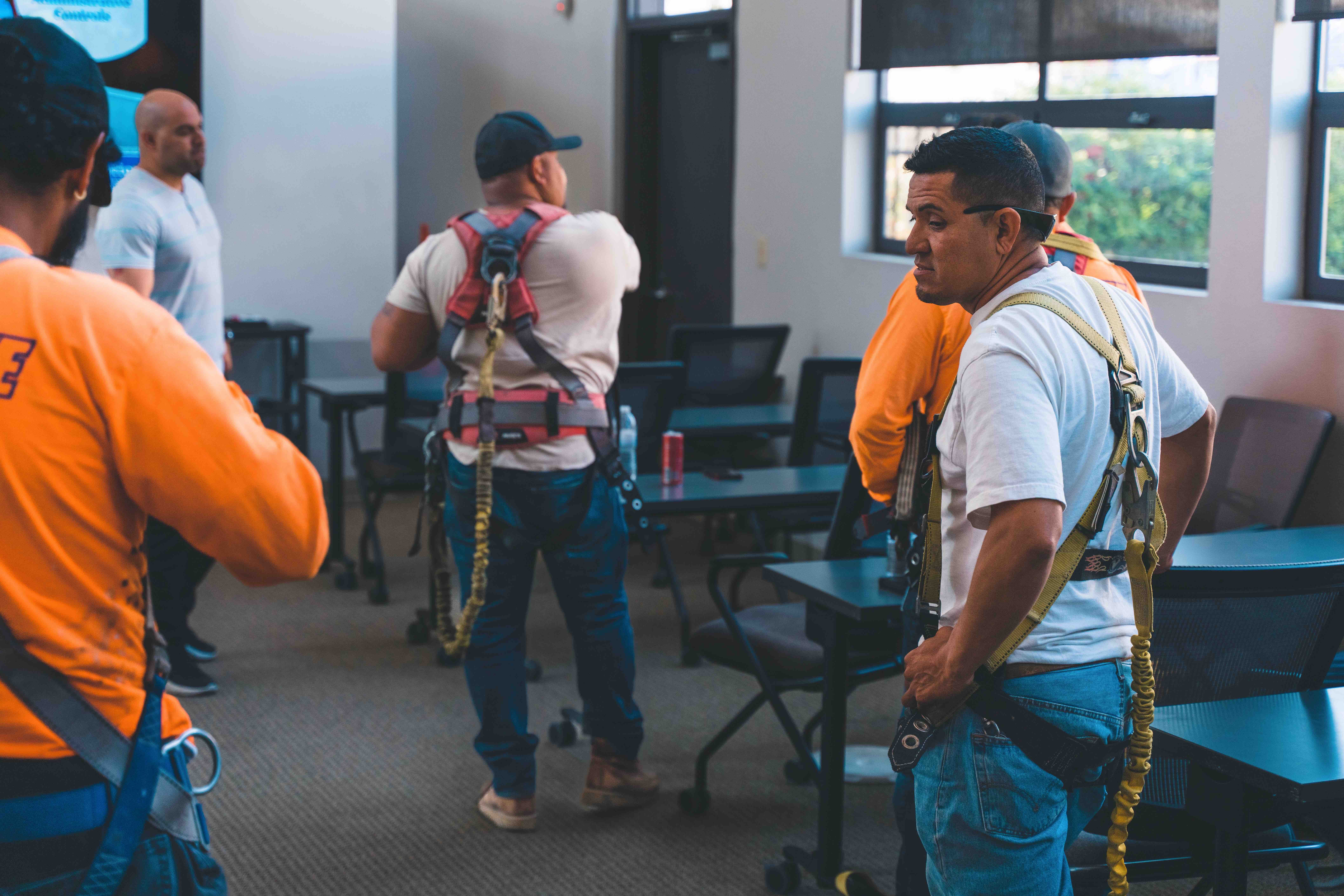 What are the ABC's of Fall Arrest Systems?
Anchorage: These are a secure point of attachment. The anchor is what the worker attaches to and it what provides the foundation strength for the fall arrest system.
Body Support: Body support is typically a full body harness. Harnesses distribute fall forces over the upper thighs, pelvis, chest and shoulders. They provide a connection point on the worker for the personal fall arrest system when working at heights.
Connecting Devices: Connectors such as shock absorbing lanyards or self-retracting lifelines connect a worker's harness to the anchorage. A connector, such as a shock-absorbing lanyard or self-retracting lifeline, is a device that links the user's full-body harness to an anchorage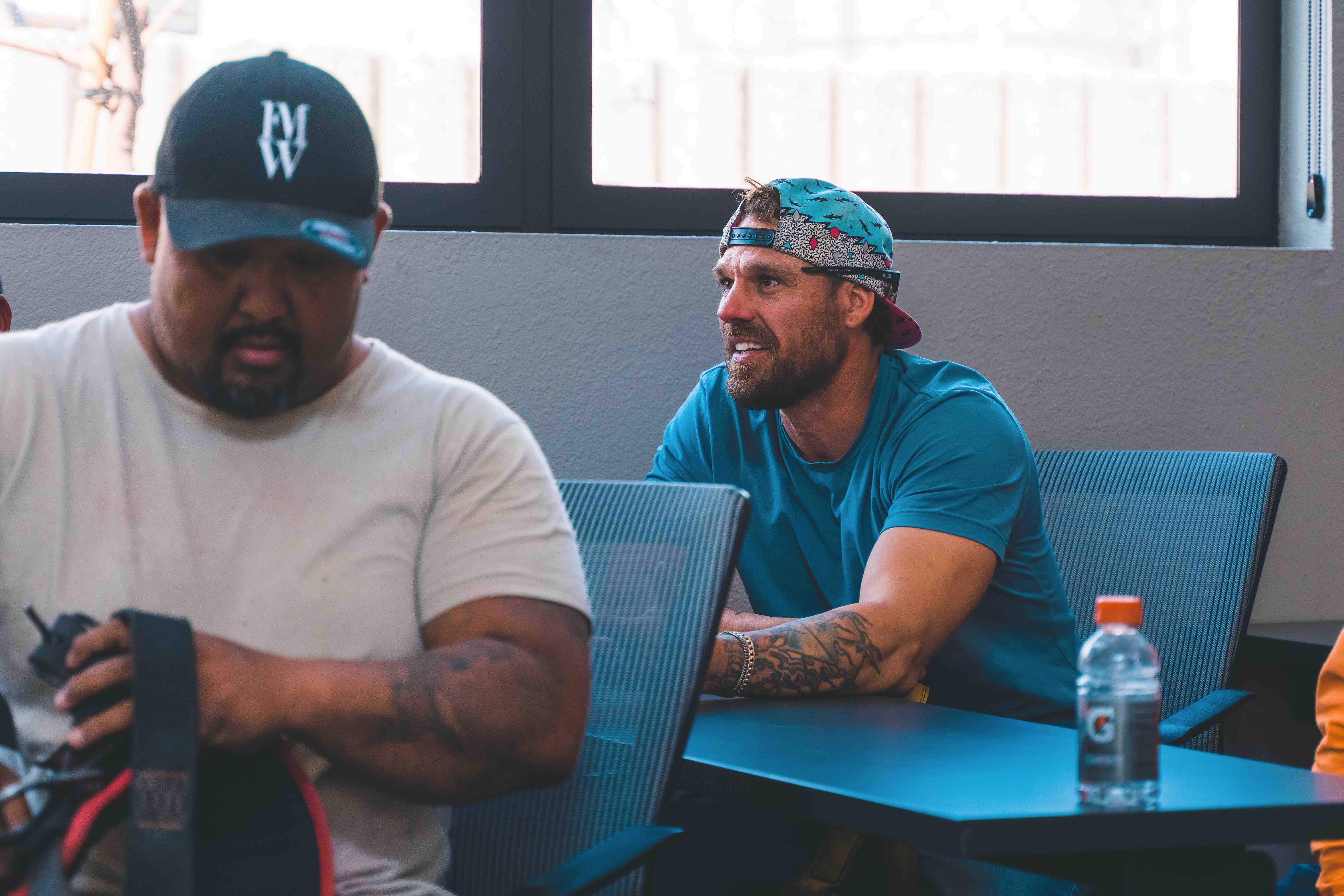 Setting Up Personal Fall Arrest Systems (PFAS)
A personal fall arrest system (PFAS) is a series of constituents designed to arrest a worker's fall, preventing them from striking the next lower level and minimizing the chances of death or serious injury. Before any employee uses a PFAS to protect them from falls, they must be trained in the following:
Identify the height requirements for utilization of PFAS.
Understand the limitation of PFAS.
Understand how to properly choose, inspect, use, and maintain their PFAS